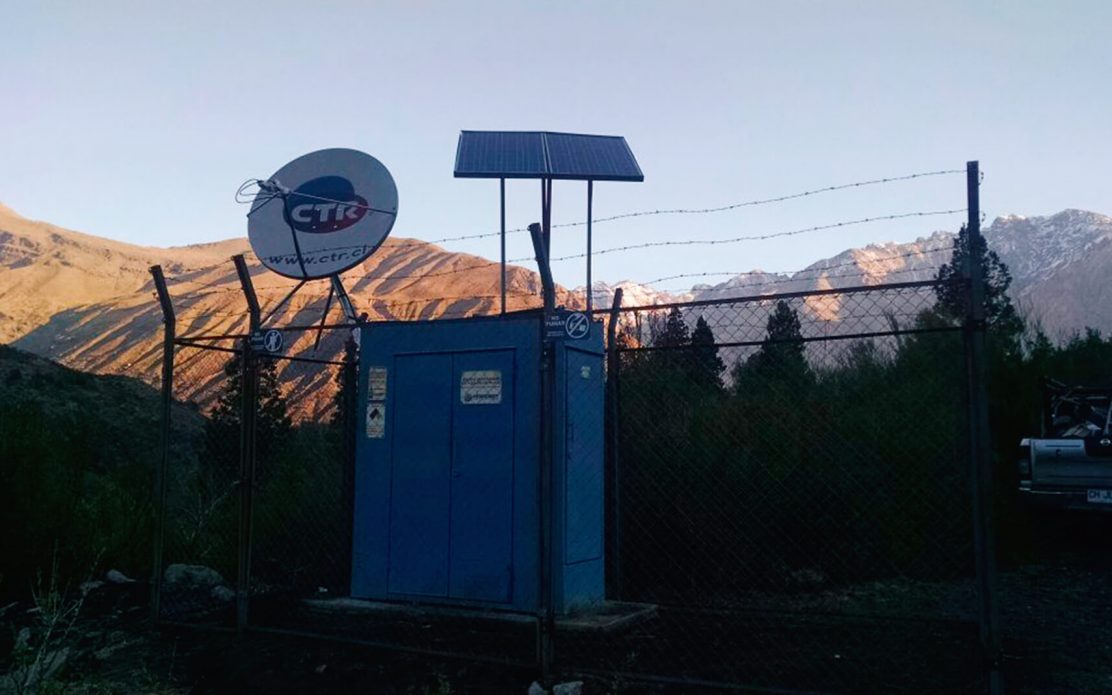 Details
Contractors:
Surveillance Board of the Cachapoal River, 1st section.
El Teniente Division of Codelco Chile
Pacific Hydro S.A.
Results Obtained:
13 to 17% increase in precipitation. Analysis carried out by the company itself
20% increase.- Universidad Católica de Valparaíso, Hydraulic Engineering Title Report, Hugo Gloria, 2011
13 to 31% Increase in River Flow – Analysis Conducted by Dr. Archímedes Ruiz Columbié, National Wind Institute at Texas Tech University – Chartered by Pacific Hydro Company in 2017.
Contact Us
We want to work with you. Please send your data and we'll be in touch as soon as possible
Calle Manuel Plaza N°1532, Quilpué.
Región of Valparaíso, Chile
Zip Code 2430000